Chapel Street African Methodist Church, District Six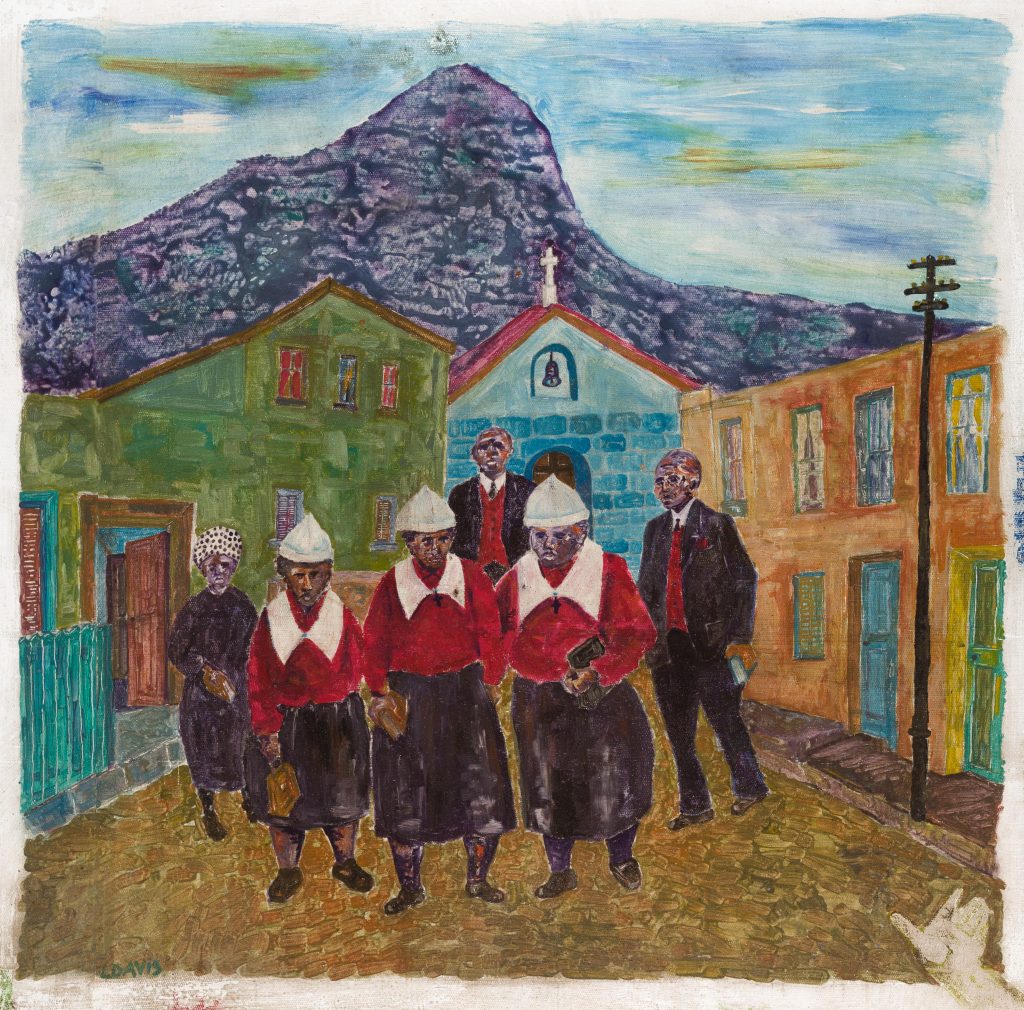 Dimensions: 147×147 cm
In the words of the artist:  
Chapel Street African Methodist Church is a painting on the District Six memory map. Symbolically it was a reflective 'return' to District Six and an opportunity to raise awareness of the racial 'underbelly' of District Six. For me, with the erasure of District Six, and for many of the former residents of the community, remembering the past was often flawed with amnesia about who lived there. My concern was that there was a large group of people living in District Six that were not classified as coloured – many of them were classified as black – either Xhosa, Zulu or Tsonga speaking people, and many were migrant workers. I remember that the Methodist Church had a strong presence in District Six and many of these churches had separate racial identities. At the early stages of the making of the Museum, I felt it important that I make that representation. It may not be the best painting that I've ever done, but it has meaning in the context of remembering District Six.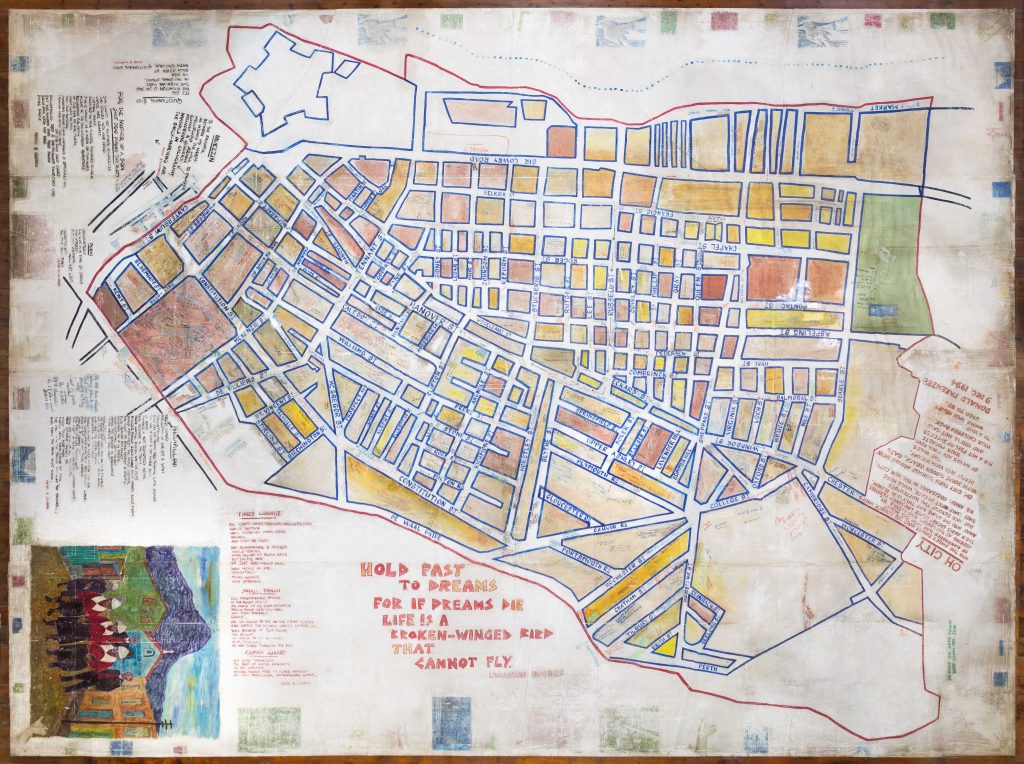 Description:
In Chapel Street African Methodist Church (1994) Davis addresses the selective ways in which the history of District Six has been remembered. District Six was home to people from different cultural, religious and geographical backgrounds who lived in close proximity, however, this diversity of experience is not well represented in popular understandings of the history. Narratives surrounding District Six tend to characterise the area as coloured, erasing the history of black District Sixers. The reasons for this are both simple and complex: the racism that existed within the District and its residents, and the over-simplified narratives which favour romanticised stories of a harmonious multi-cultural life in the District.