Leeches & Rotty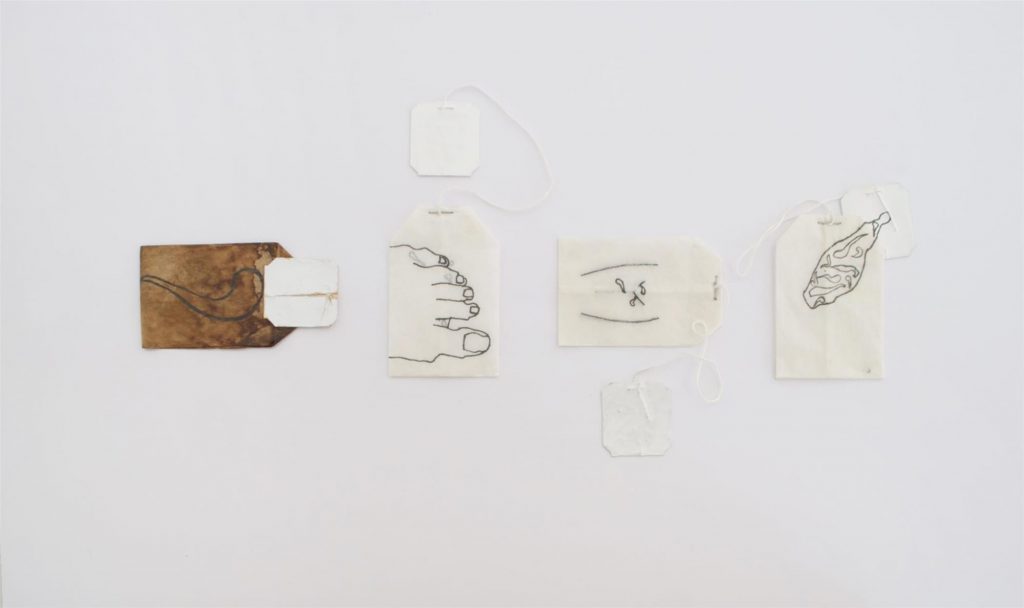 Leeches | 37×21 cm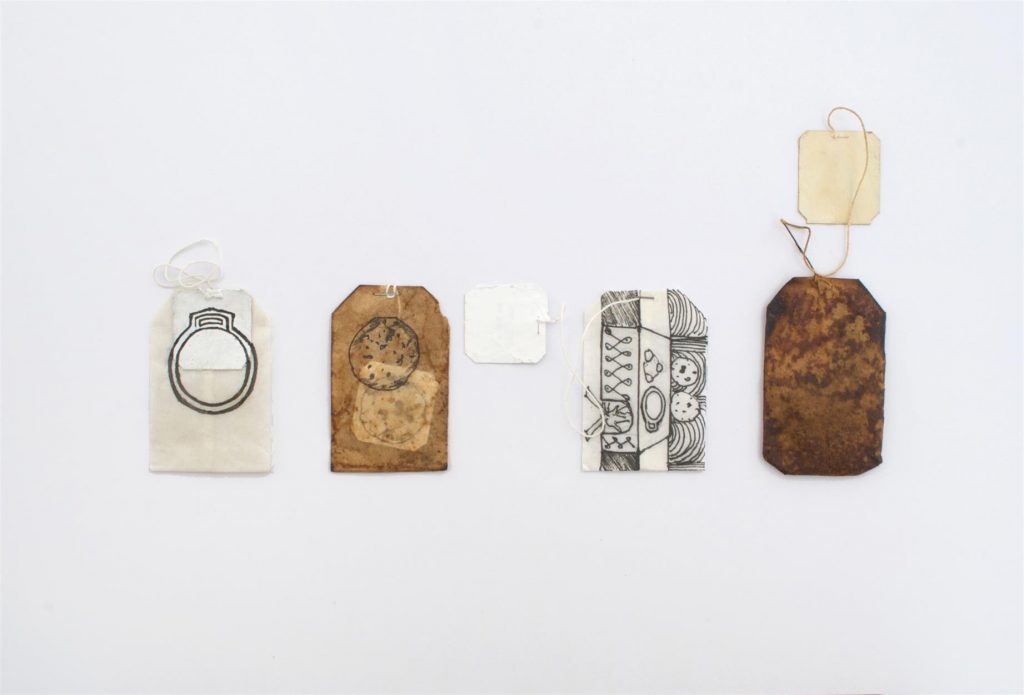 Rotty | 32×21 cm
Description
In her art, Hanusha draws from the immediate reality of her life and her heritage. She comes from a  community that has been the backbone of the island's economy for over a century, contributing to the most well-known, enduring international brand name the island boasts of – Ceylon Tea. And yet, plantation workers remain one of the most marginalized groups in the island, with their socio-economic indictors and living standards falling way below the national average. Brought over from Southern India to Ceylon as bonded labourers in the 19th and 20th centuries by the colonial British to work in the flourishing tea, coffee and rubber plantations, Hanusha's ancestors are yet to garner a place in the history books.
To illustrate the dire living conditions, Hanusha uses used tea bags and draws symbols and imagery drown from her environement. Leeches are a daily experience of the tea pluckers in the highlands, where steep hills and constant rain cannot be excuses to ask for better working conditions. These workers toil away for long hours with just a thin rotty and water to keep them going, images of which Hanusha delicately draws on the used tea bags that all of us discard as we enjoy our daily cup of tea.
Read more on Hanusha's community
Up-country Tamils: Charting a New Future in Sri Lanka edited by Daniel Bass and B. Skanthakumar
Explore parallels of Hanusha's work based of tea plantation in Sri Lanka with our Brazilian artist Tiago Sant'aana on the experience of sugar plantations in Brazil.