Mother Tongue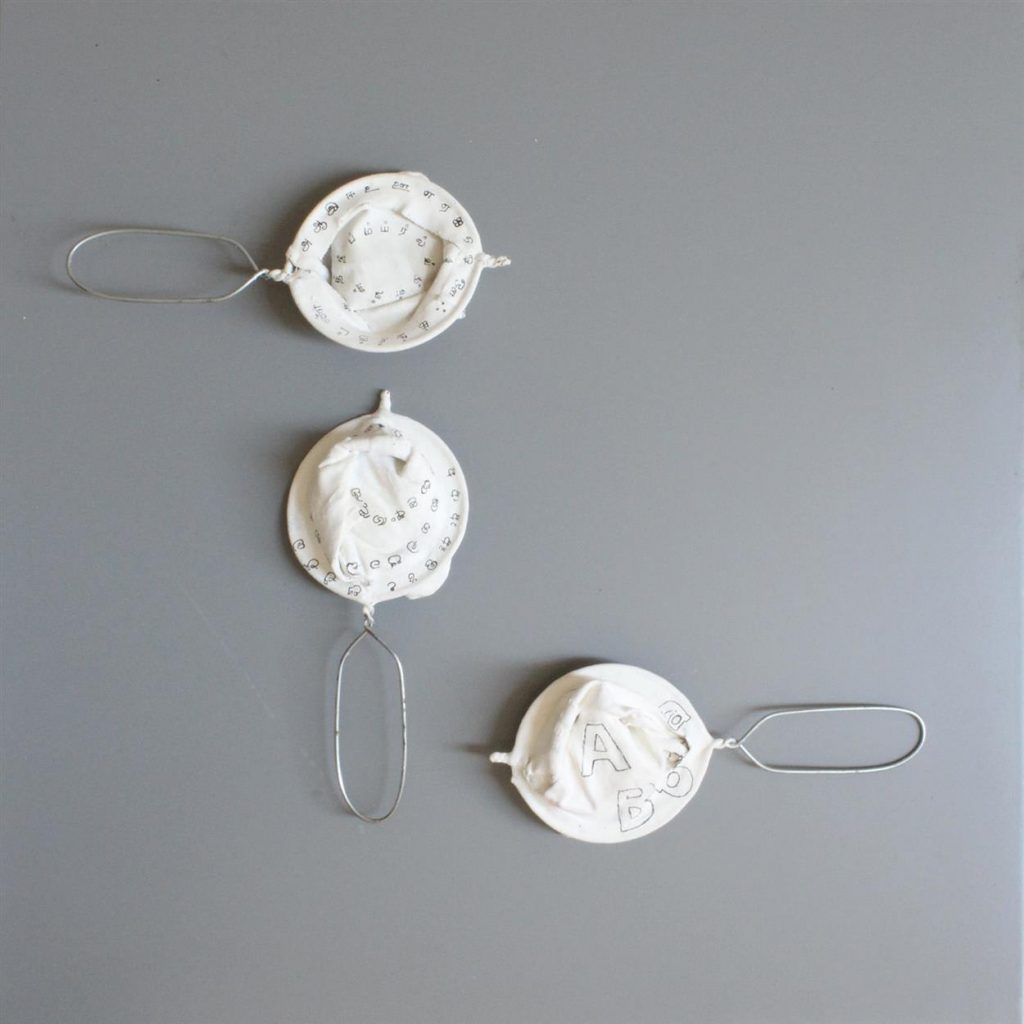 Mother Tongue, mixed media on Tea Strainers | Dimensions variable
Description
Hanusha Somasundaram is an artist hailing from the central highlands of Sri Lanka. Her community has been the backbone of the island's economy for over a century, contributing to the most well-known, enduring international brand name the island boasts of – Ceylon Tea. And yet, plantation workers remain one of the most marginalized groups in the island, with their socio-economic indictors and living standards falling way below the national average. Brought over from Southern India to Ceylon as bonded labourers in the 19th and 20th centuries by the colonial British to work in the flourishing tea, coffee and rubber plantations, Hanusha's ancestors are yet to garner a place in the history books.
In her art, Hanusha draws from the immediate reality of her life and her heritage. This work features tea strainers, with letters from Sinhala, Tamil scripts and English alphabet, hinting at the language politics that dominate the day to day lives of people in Sri Lanka, aptly named as mother tongue. Her community speaks speaks a dialect of Tamil, which complicates an already complex issues of language, through which the lived experiences are 'sifted'.
Read more on Hanusha's community
Up-country Tamils: Charting a New Future in Sri Lanka edited by Daniel Bass and B. Skanthakumar
Explore parallels of Hanusha's work based of tea plantation in Sri Lanka with our Brazilian artist Tiago Sant'aana on the experience of sugar plantations in Brazil, especially the work Sugar on the Chapel .