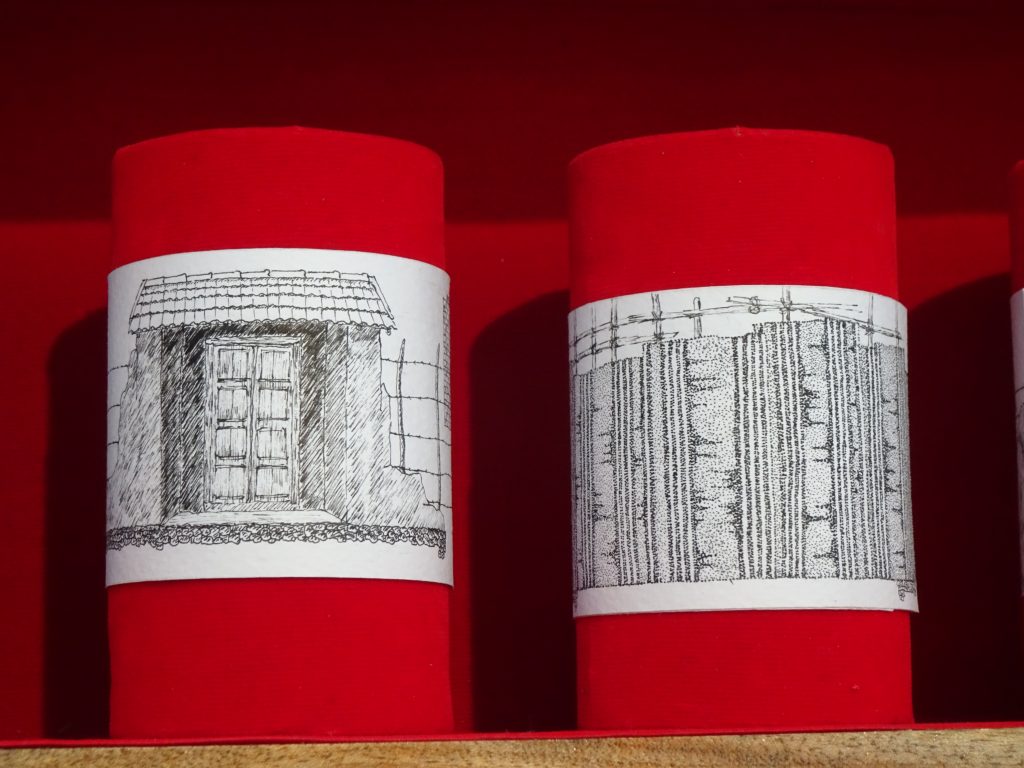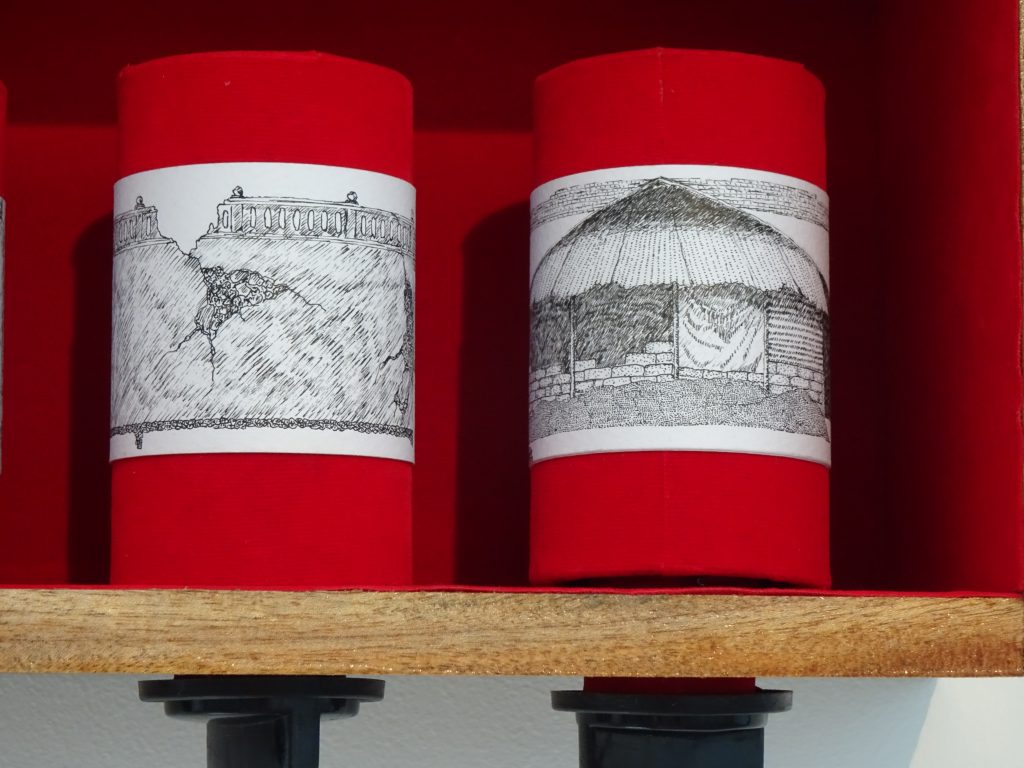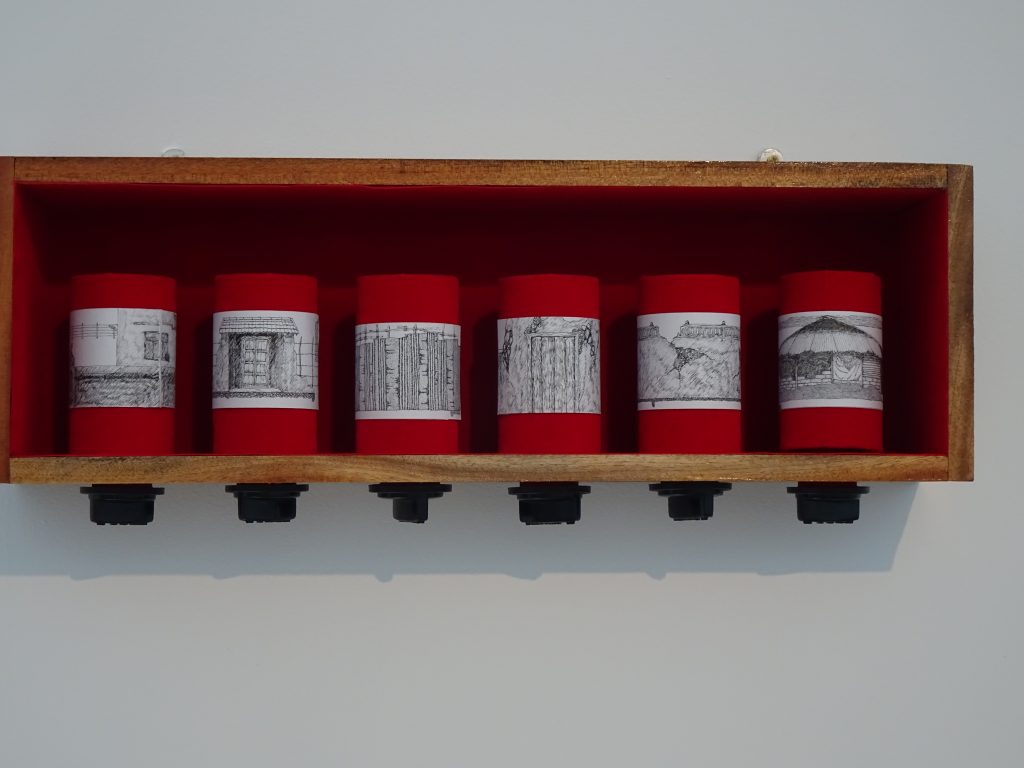 Description
Jasmine uses her signature ink drawings in this interactive installation to add a layer of meaning to displacement that communities in the North of Sri Lanka experienced during the 30 years of conflict. Women were in the midst of it. War affected, men, women, children, the young and the old alike. It spared no one. But being woman, makes one experience displacement differently, and this is what Jasmine portrays through her sensitive installation.
These red velvet boxes are what women in Jaffna store their bangles in. Gold bangles are a part of being a woman of a certain rank and class. Often these bangles are passed down the generations, from mother to daughter and symbolize a female lineage. The war stripped every one of their homes and their most precious belongings. The jewellry women inherited from their families that would have been part of their dowries, or those who scraped and saved to buy them for their daughters were all taken away from them.
Instead of the golden bangles that once symbolized prosperity, feminine beauty and identity and marital bliss, the empty jewelry box is full of abandoned and destroyed homes, bombarded landscapes full of barbed wire.