Sunny Beach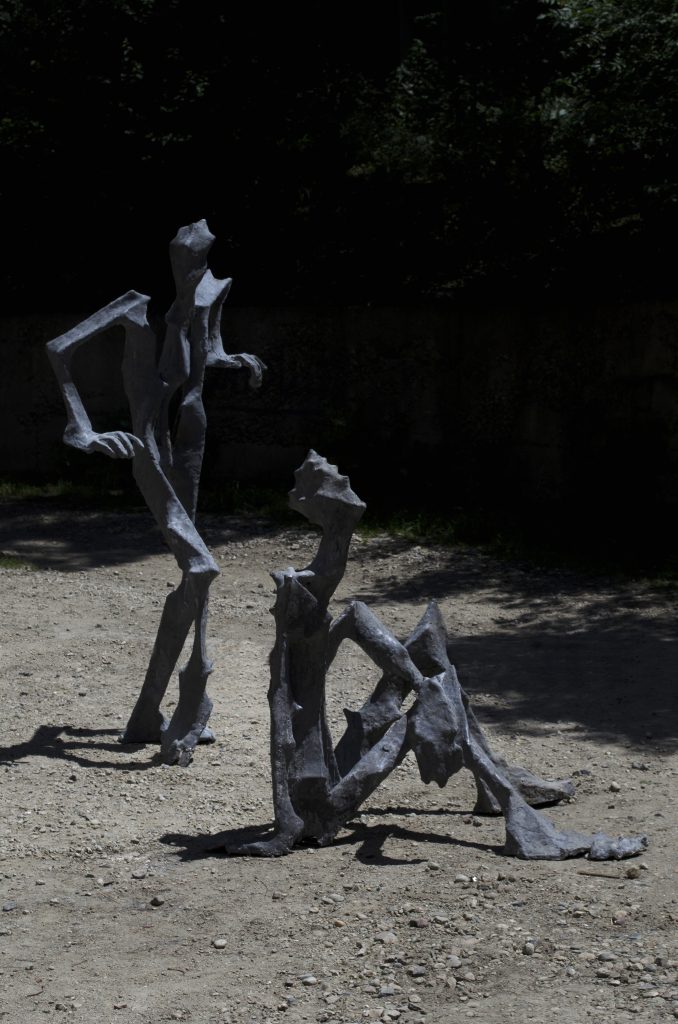 In the words of the artist: 
The series of events unfolding in the aftermath of the coup d'état on 9 September 1944 cause the murder of thousands of people who were neither brought before court nor received any sentence. Another huge number of victims were judged by the so-called 'People's Court'. There were even people who opposed the new regime and consequently were detained in a labour camp where they had to change their minds. The official narrative was that these camps were meant for criminals, prostitutes and hooligans: yet, those older than me have explained to me that people would know about the wider purpose of these places. From a contemporary perspective this perception of the regime is blurred when it comes to young people like me and there is a widespread understanding that everything was better arranged and people would go more often to the seaside during that past. I am of the utter confidence that this misconception has nothing to do with the absurd name 'Sunny Beach' given to a labour camp after the name of a famous seaside resort in Bulgaria. 
Description:
The ascetic figures of Martin Trifonoff in their plastic forms speak stories which no man can imagine about the  working day of the inmates working on a quarry which began at four or five in the morning – whatever the season is. The day only ended when its target output was met. For each man, this meant carrying eight to 20 cubic metres of stone. 
Responses
Art Sofia – The Art as a rationalization of the past and time
Post-memory – Interview with Martin Trifonoff and Krasimira Butseva