Carelessness I & Carelessness II
Carelessness I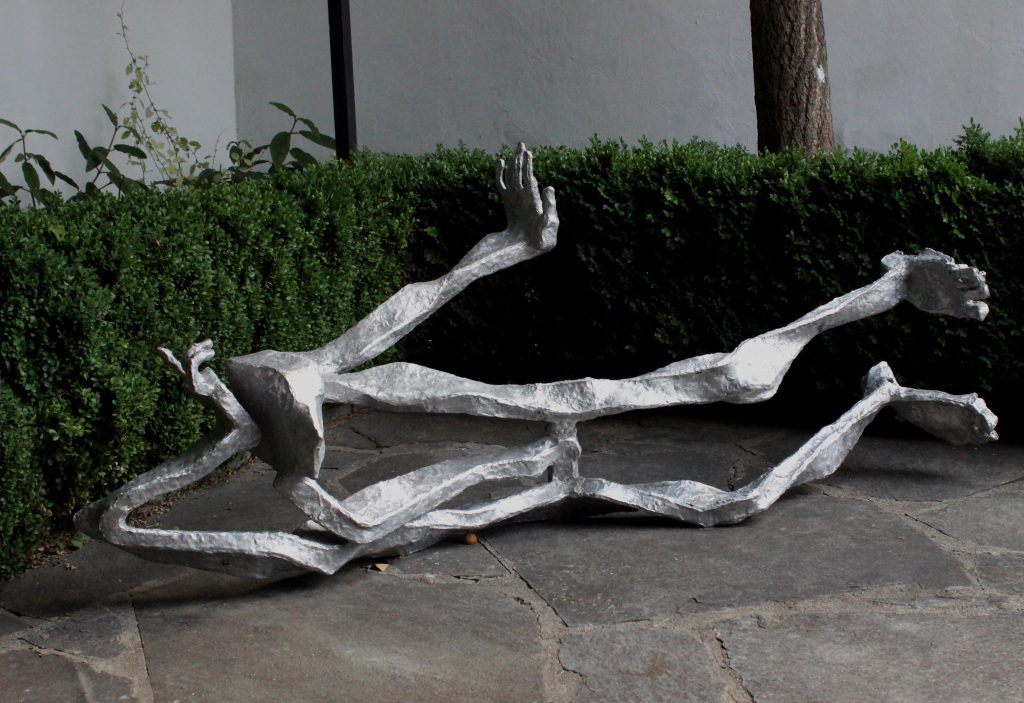 "Carelessness I", steel | 150x100x70 cm
In the words of the artist: 
The series of events unfolding in the aftermath of the coup d'état on 9 September 1944 cause the murder of thousands of people who were neither brought before court nor received any sentence. Another huge number of victims were judged by the so-called 'People's Court'. There were even people who opposed the new regime and consequently were detained in a labour camp where they had to change their minds. The official narrative was that these camps were meant for criminals, prostitutes and hooligans: yet, those older than me have explained to me that people would know about the wider purpose of these places. From a contemporary perspective this perception of the regime is blurred when it comes to young people like me and there is a widespread understanding that everything was better arranged and people would go more often to the seaside during that past. I am of the utter confidence that this misconception has nothing to do with the absurd name 'Sunny Beach' given to a labour camp after the name of a famous seaside resort in Bulgaria. 
Description:
Young(1) describes memorization caused by occasional stimulation from environment as vicarious memorization. Marianne Hirsch described memorization of collective traumatic occurrence by generation which was born after the occurrence as post-memory. In line with her term it is almost impossible to memorize as experience things they have not experienced. But these experiences were transmitted to them so deeply and affectively as to seem to constitute memories in their own right. Such phenomenon is memorized if they belong to memory established by education, theories, recollection figures, family stories, and family memories. Following the personal story of creation of the art works of Martin Trifonoff as a person born in the 90s we tentatively project his curiosity on topics such as what happened in forced labour camps during which stories in these times for the Bulgarian society were controversial due to lack of a narrative in the text books and in general modern history of the 20th Century. However, his curiosity and intergenerational family stories brought him to themes such as the forced labour camp near Lovech – " Sunny Beach" and the inmates being there without trials or having verdicts. 
Carelessness II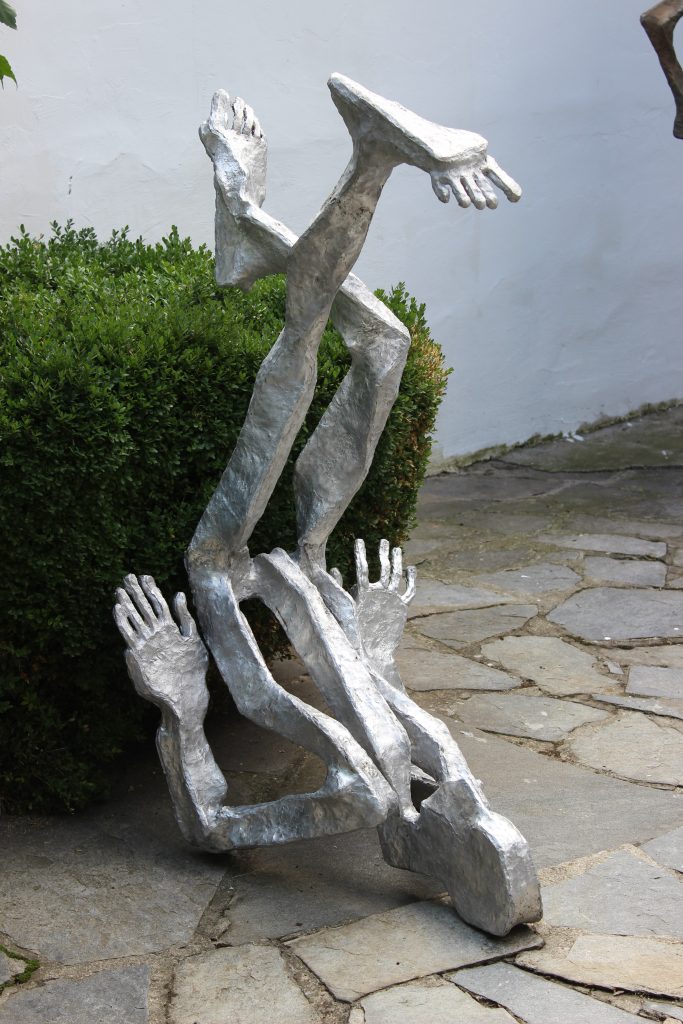 "Carelessness I", steel | 70x190x70 cm
(1) Young, J.E. (1998). The Holocaust as vicarious past: Art, Spiegelman's 'Maus' and the afterimages of history. Critical Inquiry, 24(3), 666–699.