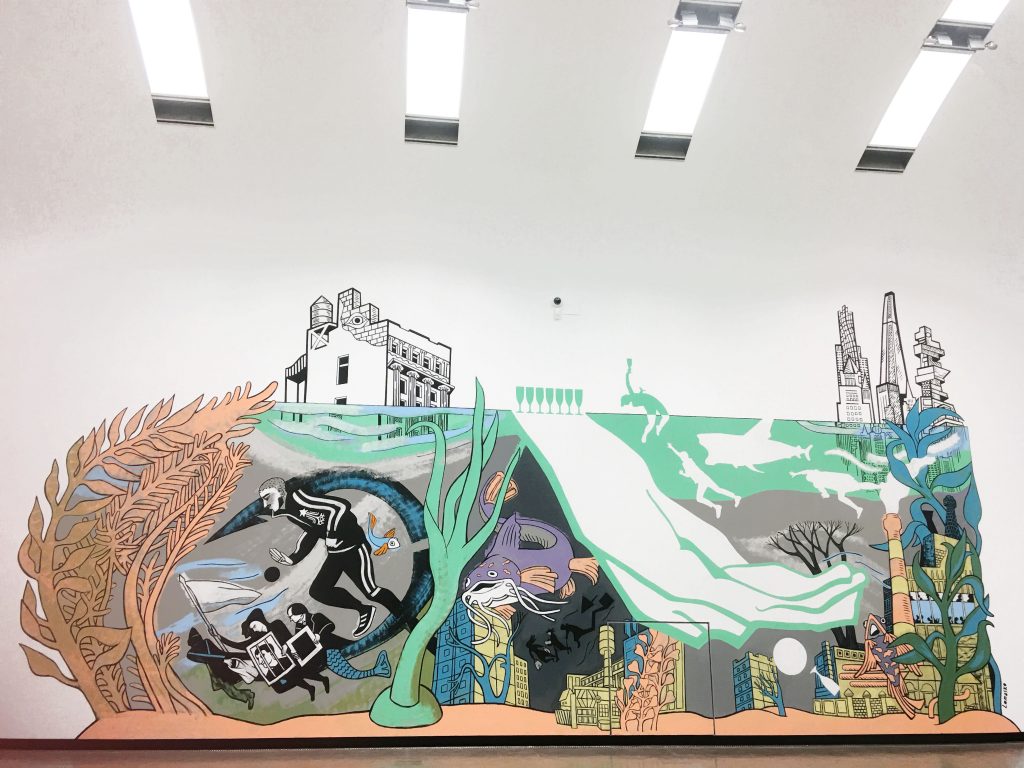 Mural Under Water for the collective exhibition … of bread, wine, cars, security and peace, Kunsthalle, Vienna, Austria, 2020 | 11x5m
Whenever I return to Russia, I feel myself slowly sinking back to the bottom, like a creature who'd come out onto dry land, but was nonetheless born to live underwater. It seems as though Moscow, with poplars like kelp, lies hidden beneath thick layers of steely water: you must overcome its resistance with every step.
On the other hand, in the underwater world, you can bury yourself in the silt and become one of the many other inconspicuous fish. There's nobody to compete with and nothing to compete for, nowhere to shine, no major commercial temptations, while the chaotic life all around provides many subjects for drawing.
From time to time, daring new creatures are born in the underground worlds in order to climb out onto the land with their fin-legs and join the ranks of the gutted dummies — international artists who stand in the gleaming vitrines of the world.