Archiving the Modesty of the Cape Malay Woman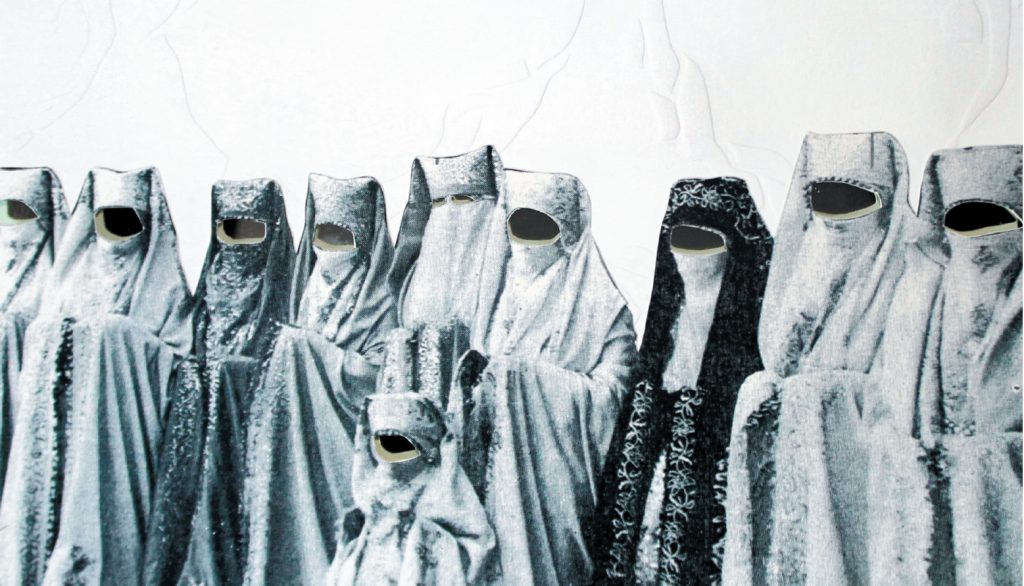 Dimensions: 25×45 cm
In the words of the artist:
The Medora is representative of the cultural practices of disappearing traditional communities due to contemporary globalisation and hybridization.
The crafting and use of the traditional veil or Medora, is on the verge of obsolescence. Once a signifier of the beauty and purity of Islamic women in the Cape, it has become vilified by younger generations in favour of global indicators of beauty, fashion and desirability. The premise and ideology of the traditional practice is slowly being forgotten or dismissed as we move towards a secular, consumerist way of life, driven by promoted signifiers of success on a digital global scale.
Description:
Price's Archiving the Modesty of the Cape Malay Woman: The Medora (2012) forms part of a greater project in which the artist focuses on Islamic artistic practices at risk of dying out. Islam has been a part of South African society for over 300 hundred years, and has a particular and enduring presence in Cape Town, home to the country's first mosque which was constructed in 1794. Among the first Muslim inhabitants of the Cape were political exiles and enslaved people from present-day Indonesia and India. Throughout South Africa's period of slavery, Islam was a vital source of community-building and self-determination in an environment which by design was violent, exclusionary and exploitative. Aspects of this rich history of religious practice, to which Price refers, are vulnerable to global and secular forces. Through this series of works, Price is doing the important work of critically documenting and responding to a new age of change.